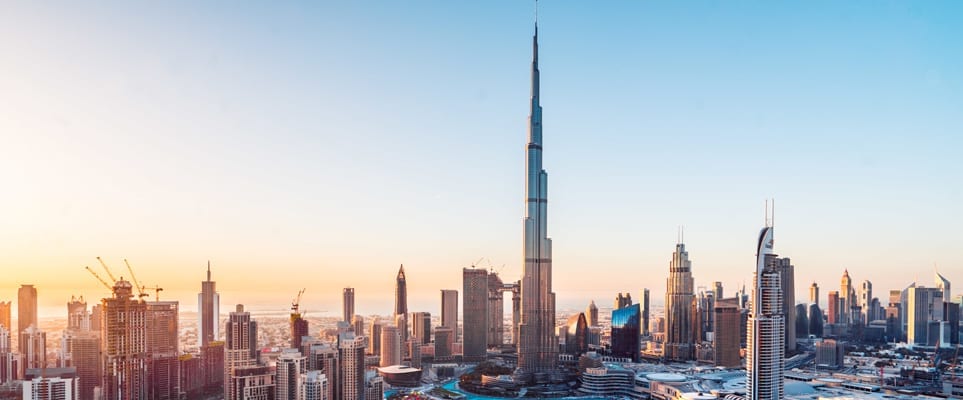 Dubai moves at a fast pace, and the city is changing all the time. And with so much information out there about living and working in Dubai, it can be hard to know where to start. So, whether you're fresh off the boat (or plane), or brushing up on your core local knowledge, we've rounded up a few things to know about living in Dubai in 2019.
 1- 2019 will be the Year of Tolerance
2016 was the Year of Reading,
2017 was the Year of Giving,
2018 was the Year of Zayed
and 2019 will be the Year of Tolerance.
Announced by the UAE President, H.H. Sheikh Khalifa bin Zayed Al Nahyan, the leader said the year would highlight the UAE as a global capital for tolerance, instilling the values of co-existence and peace in local, regional and international communities. The Year of Tolerance will also be an extension of the Year of Zayed, upholding the same values that the late Sheikh Zayed established among the people of the UAE
2- You'll want to get a nol card to use public transport
Dubai has the nol card, which can be used to get around the public transport system across the city which includes buses, metro, tram and the water taxi. There are four types; red, blue, silver and gold – although silver and gold are the most commonly used. A silver card is priced at Dhs25 and comes with Dhs19 credit already on it to use. The gold card costs the same but gives you access to the gold class carriage which is typically less busy and the seats are comfier. Each far comes at a slightly higher premium with the gold card, but it's totally worth it. It's not just limited to transport, your nol card can also be used to pay for things such as your groceries in selected supermarkets!!
3- getting a car is quick and easy if you already have a driving license in your home country
If you have a driving license from one of these 36 approved countries, you can convert your existing driving license quite easily. You'll need to take:a passport copy
Emirates ID
original driving license
NOC from your sponsor
and complete an eye test certified by the Dubai Health to Dubai Traffic Department (Driving License Section in Al Ghusais), pay Dhs a fee of just over Dhs800 and provided your documents all match up, you'll be on the road the same day.
Video calling home can be tricky
Currently, free online calling services like Skype and FaceTime are banned in the UAE under the country's Voice over Internet Protocol (VoIP) policy. However, reports in 2018 suggested that the UAE's Telecommunications Regulatory Authority (TRA) was reportedly in talks with Microsoft and Apple to look at the possibility of lifting restrictions on the services – so hopefully video calling home could be made a lot easier next year.