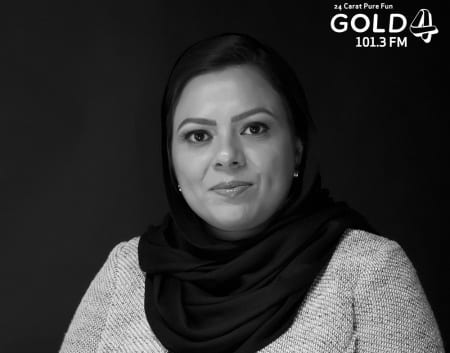 Being a Commerce graduate didn't prove a hindrance for Thansi to pursue her career in Journalism, where lay her heart from the start. The utmost passion and confidence led her to the world of news.
She knows what to deliver and how to deliver to a UAE Malayalee as she is an active resident for the past 14 years in UAE and familiar with the width and breadth of GCC countries and the mindset of expatriates.
The perfect combination of updated mind, powerful voice and the right attitude towards the fast moving news world made a way for Thansi to Gold 101.3FM and she is with Gold FM since 2011.