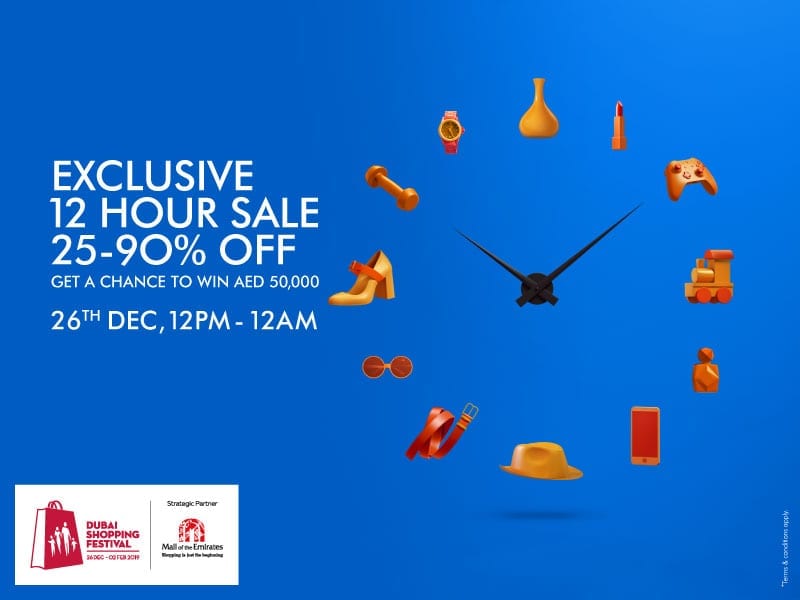 Retailers across Dubai will be bringing out all the stops to woo consumers on 26th this month by offering heavy price markdowns during the UAE's biggest retail extravaganza of the year, it has been confirmed.
The upcoming Dubai Shopping Festival (DSF) will kick off on December 26 with a "mammoth" 12-hour sale, during which price tags will be slashed by up to 90 per cent.
The discounts of up to 90 per cent will be available only for 12 hours at the mentioned malls but throughout the more than month-long celebrations,
retailers will also be offering discounted inventory, with price reductions expected to be in the range of 25 per cent to 75 per cent.
The annual event will be on its 24th edition and will run for more than 30 days from December 26 to February 2, 2019.