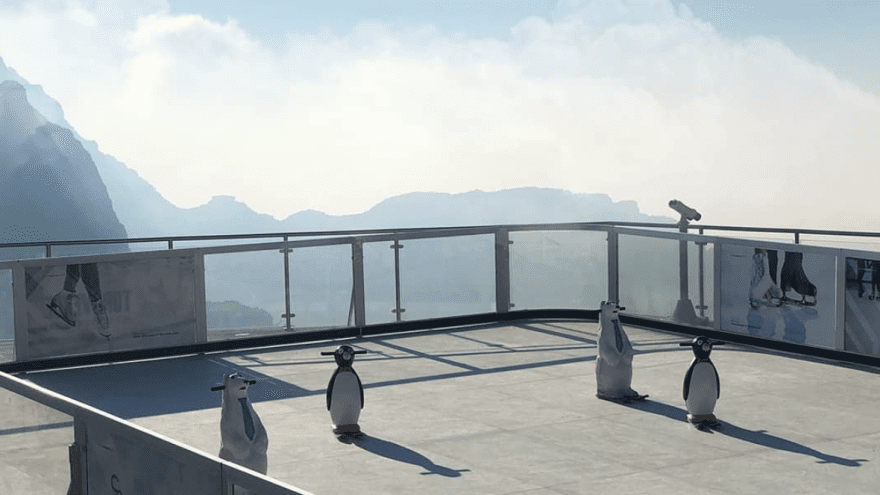 Jebel Jais, the tallest mountain in the UAE now has a feature you might expect to see among the Alps rather than here in the UAE…
But we kid you not, situated among the Hajar mountains is a genuine ice rink, complete with toy penguins and everything!
The ice rink is now open on Jebel Jais Viewing Deck at 1,300 metres above sea level.
The important bits:
Jebel Jais is 10 degrees colder than the rest of the country.
The rink is located at Jebel Jais Viewing Deck Park, Ras Al Khaimah, Hajar Mountains
The rink is open to anyone above the age of three
It costs AED45 per person for 30 minutes of skating and this weather is ideal for it
While you're there, Jebel Jais is also home to the world-famous Toro Verde, the world's longest zip line. Book in advance to give this totally thrilling ride a go.
Timings: Wednesday – Sunday, 10am – 5pm
Call +971 (0)7 204 6250 for details