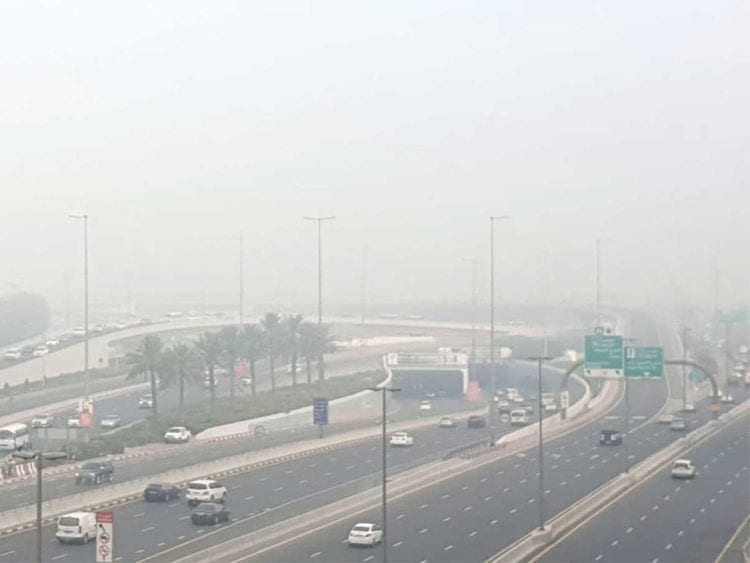 As humidity hits 90% in UAE, residents can expect more foggy days.
The UAE will also be affected with rough seas in Arabian Gulf as hazy days continue
Fog and mist are expected to blanket areas of the UAE in the mornings for the rest of the week, with the level of humidity peaking at 90 per cent on Tuesday.
The UAE weather bureau reported that humidity, accompanied with fog and mist, will continue to affect various parts of the country until Thursday.
Motorists driving to Abu Dhabi were also cautioned to drive safe as heavy fog was reported on Tuesday morning near Al Maktoum International Airport and Suweihan.