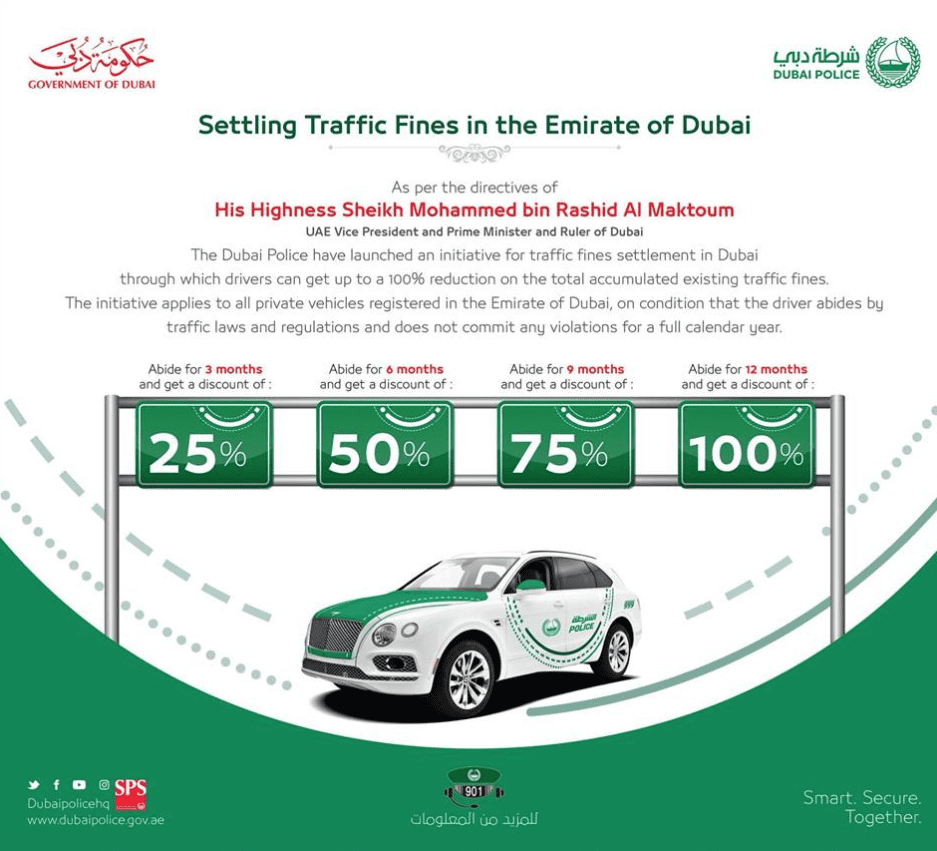 As part of the 'Year of Tolerance', Dubai police have announced motorists fines can now be paid at discounted rates if citizens abide by the law.
The initiative was launched under the directives of His Highness Sheikh Mohammed bin Rashid Al Maktoum, Vice President and Prime Minister of the UAE and Ruler of Dubai.
This initiative is part of the overall drive towards increasing customer satisfaction and happiness levels in the UAE and in line with the Year of Tolerance initiative.
The discount rates as follows:
1- Follow the rules for 3 months, get 25% discount
2- Follow the rules for 6 months, get 50% discount
3- Follow the rules for 9 months, get 75% discount
4- Follow the rules for a year, get 100% discount