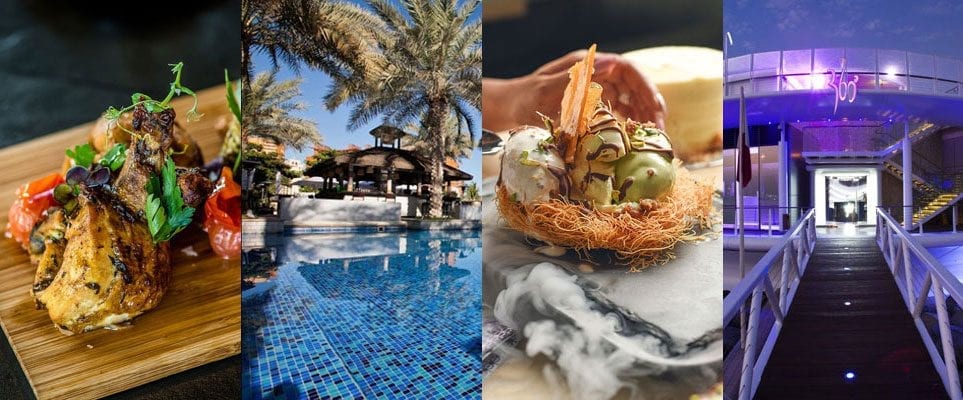 Pirate Tale
Dubai Festival City Mall's Festival Bay is being transformed into a Pirate's haven for the launch of the new IMAGINE show, 'A Pirates Tale.' It tells the adventurous story of pearl diver Ameer, as he fights pirates in his quest to rescue his beloved Ayesha from being held hostage and return the King of the Sea emerald ring. Catch it tonight.
Show Jumping
Get ready to welcome world-class riders and horses this weekend as the Dubai Show Jumping Championship is on. There's something for everyone at this equine festival with its entertainment village. It's on at the Emirates Equestrian Centre, Seeh Al Salam, Endurance City until the 19th and it's free.
Butler calling
DJ Josh Butler is a House music maestro. Though he has a penchant for bass-driven Deep House, he likes to fuse elements from his musical tastes in his mixes. Josh boasts remixes for Fatboy Slim, Carl Cox and has warmed up for Nile Rodgers. He's playing Café Mambo at Soho Garden from 10pm on Friday. Don't miss it!
Wild side
A unique staple in the Ibiza clubbing scene, The Zoo Project Ibiza, is officially making its debut at Blue Marlin Ibiza UAE on Friday. Kicking off from 1pm, the day to evening party embodies eclectic energy like no other. Brought straight from Benimussa, Ibiza, this party is, in essence, a reimagined animal park!
Movie night
When Jean-Gabriel's perfectly organised family ski holiday turns into a logistical and emotional nightmare, only he still believes he can pull it off. That's a premise to which we can all relate and is the plot of a film showing at the Alliance Francaise on Saturday. La deuxième étoile is on in its original French version with English subtitles at the Oud Metha club at 5pm.
Poppy in
Poppy by David Myers is set to launch a fresh new Friday night, Strictly Turntable, backed by Deep Crates Cartel and headed up by Spanish-born, Dubai-based DJ Lobito Brigante. Debuting tomorrow, Strictly Turntable is the new base for those seeking an audio immersion of classic Hip Hop, Funk and Soul every Friday from 10pm until the wee hours.
Special brekkie
Bringing back the traditional Turkish breakfast spread, Günaydin Dubai Souq Al Bahar, has a special set menu for you on your days off. Savour a lavish kahvalti (breakfast) while enjoying the tranquil scenery of the Dubai Fountain amidst the majestic Burj Khalifa. Dhs120 for adults; Dhs60 for kids every Friday and Saturday morning from 8.30am.
Brunch box
Have a picnic brunch in the lush garden of the Hilton Dubai Jumeirah at BiCE Ristorante every Friday from 12.30pm. Spread between the cosy indoor area and pretty garden, accompanied by a live saxophonist performance throughout the day, Il Brunch Italiano is set to be the perfect option for a beautiful winter in Dubai. Enjoy a selection of antipasti brought to the table and perfect for sharing. Pizzas, hand-made pasta, fresh Italian bread and sizzling bbq are all available and finish off with an extensive dessert buffet from Dhs250.
Cancel all your clubbing plans, we've got you covered
Sasy times
Popular artist Sasy is heading to Armani Prive tonight for a night of brilliant tunes and slick style.well, it is Armani after all. Get there late and enjoy the vogue atmosphere. Where: Burj
50 Cent!
The man, the legend is here in Dubai on Friday at Base in the Dubai Design District. You know what you're going to get here, so go along and have a blast from 10pm. Where: Base
DJ Rester
A Massive Friday is going on at Sensation Club, Crowne Plaza Dubai. DJ Rester, DJ Loso and DJ Badir will be filling the dance floor with the greatest urban hits all night. Ladies' night till 1am. Where: Sensation
Afroheat
Head back to the Crowne Plaza on Saturday as Zinc holds its usual Afroheat evening with all your favourite songs and artists from the continent. We love it. Where: Zinc