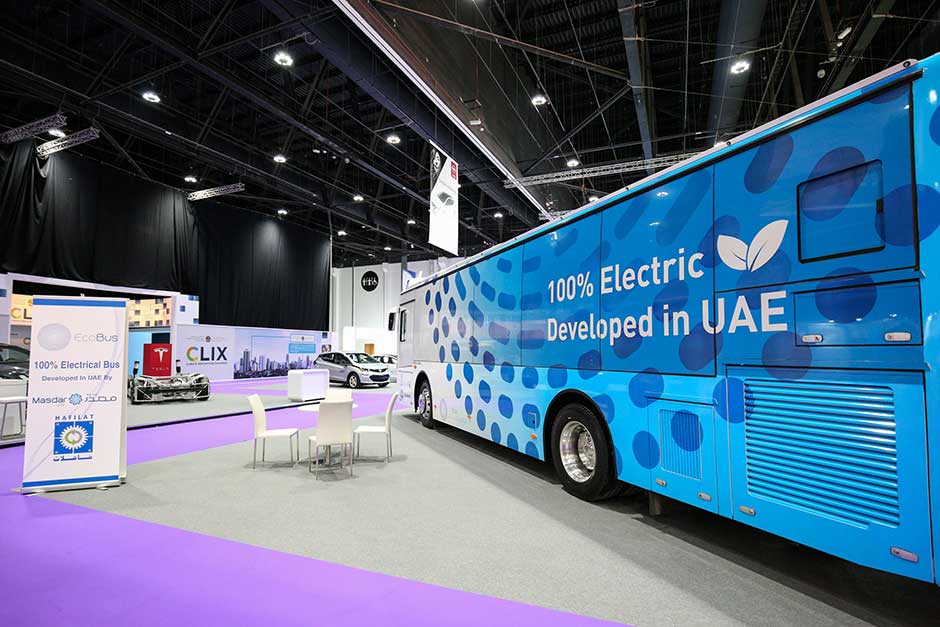 Masdar has officially launched the first fully electric passenger bus in the region in partnership with the Department of Transport in Abu Dhabi (DoT), Hafilat Industry LLC, and Siemens.
The vehicle will serve a six-stop route between Marina Mall, Abu Dhabi Central Bus Station and Masdar City. The Eco-Bus will be seamlessly integrated into the DoT's existing fleet, while the service will be free until the end of March 2019.
The Eco-Bus has been designed to withstand the heat and humidity of the UAE climate, key performance challenges for electric vehicles.
The Eco-Bus has a lightweight aluminium body and a unique water-cooling system to optimise battery life and efficiency, even when the outdoor temperature is at its highest. The vehicle also has a highly energy-efficient on-board air-conditioning system.
This project aims to be a great combination of the right technology and the right partners and supports the development of environmentally friendly transport infrastructure in the UAE.