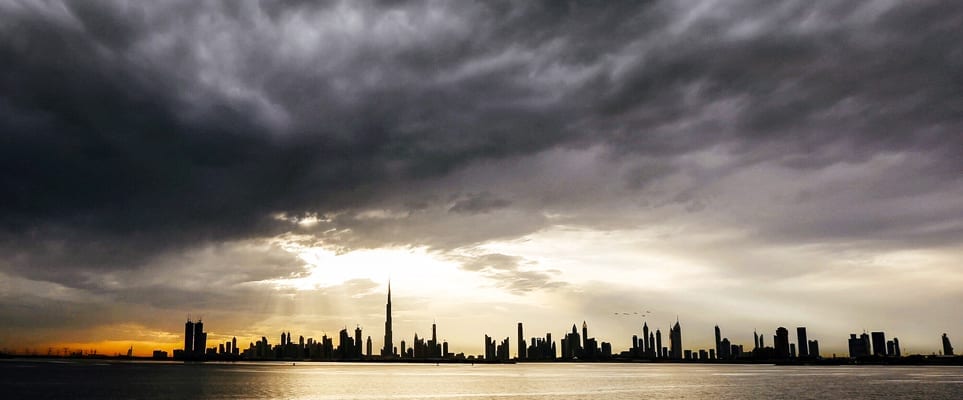 Weather warning issued for heavy rain and thunderstorms in Dubai next week
Forecasters are warning that there could be scattered rainfall, thunder and lightning from Sunday…
Surely we all thought that it's the end of rain with summer here & with temperatures reaching a scorching 38 degrees celsius last week, but the last of the winter rain is not yet over!!
Forecasters are warning that the stormy weather will be back from Sunday May 19, with scattered rainfall of varying intensities, thunder, lightning and gusting winds expected.
National Centre for Meteorology and Seismology (NCMS) reported that clouds will form on Saturday May 18, with a chance of some rainfall, before heavy rain and thunderstorms will be scattered over the UAE next week.
NCMS warns:
- residents to take precautions when driving
- with reduced horizontal visibility and to stay away from rough seas and areas where flash flooding could occur.
Make sure to take extra care if you're driving on the roads!!