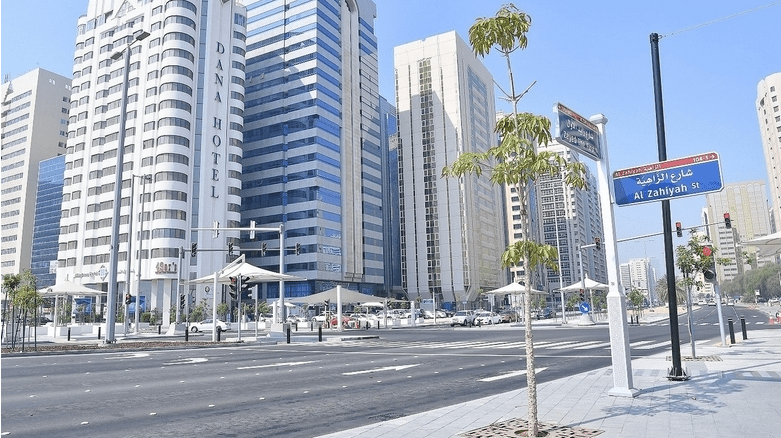 A new road construction project worth Dh258.8 million has been completed in Al Zahiyah area of Abu Dhabi and will ease traffic in the city.
Covers an approximate area of 277,500sqm, included the repair
Extension of service road facilities,
Improvement of walkways and pedestrian crossing areas and building of bridges.
Storm water, potable water and sewage drainage work were included in the project, in addition to telecommunication lines and networks, street lighting, traffic signals and an electricity network.
The project aimed at creating more parking spaces in the area, improving traffic flow and enhancing the safety and comfort of pedestrians.
The Municipality of Abu Dhabi City said it has carried out the construction project with Abu Dhabi Public Services Company (Musanada) and the Department of Transport.
The project included the construction of four bridges connecting to Al Maryah Island, 11 crossing areas and 10 pedestrian walkways.
The construction project covers areas around Abu Dhabi Mall, several hotels and various important buildings.