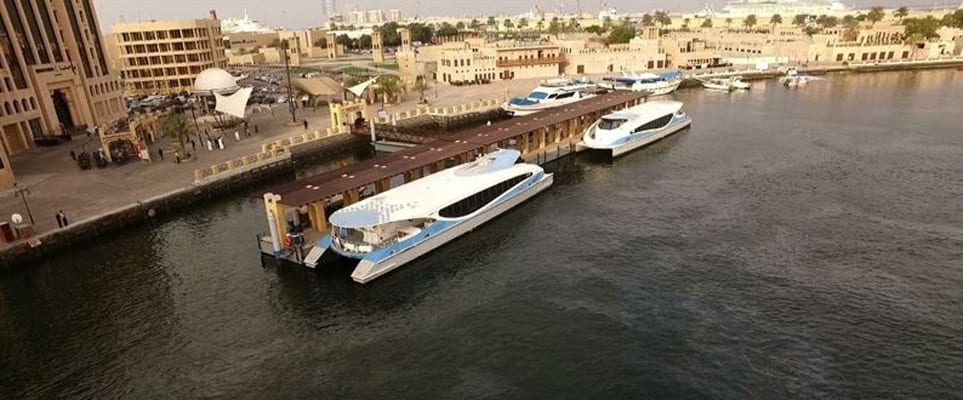 If you commute between Dubai and Sharjah but dread the heavy traffic, there's now a new way to journey between the two emirates. A ferry service has just launched between the two emirates, and will run 42 times per day from Al Ghubaiba Marine Station in Dubai to Aquarium Marine Station in Sharjah, and back.
The journey will take roughly 35 minutes, and runs every 30 minutes during peak hours between 5am and 9am and 4pm to 8.30pm, and every 90 minutes during off-peak times in between.
From Dubai, the first ferry will depart every day at 5.15 am, with the last journey leaving Al Ghubaiba Marine Station at 8pm. From Sharjah, the first journey will be at 5am and the last one will depart at 7.30pm.
Tickets for the ferry between Dubai and Sharjah will be priced at Dhs15 for silver class and Dhs25 for gold class. Tickets are free for people of determination and and children under the age of five. Free Wi-Fi will be available on board for all passengers.