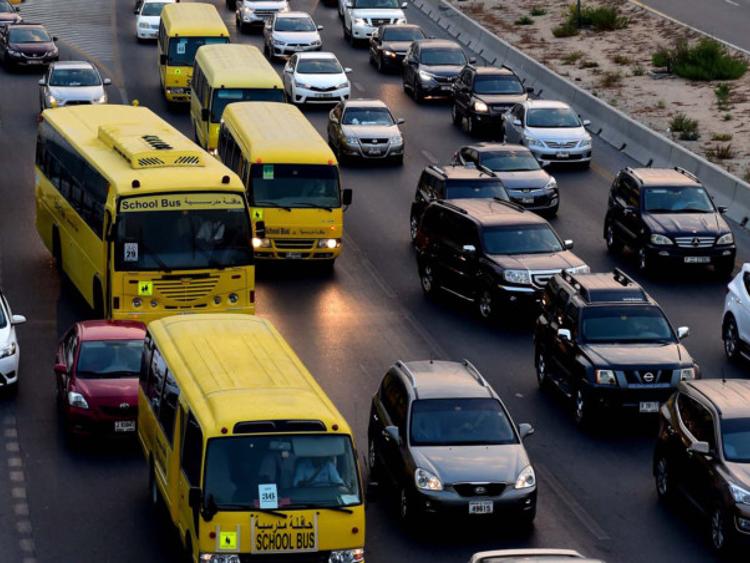 Police are now taking strict measures to ensure safety near school zones and residential areas.
Upto Dh1,000 in fines are black pints are being handed out as punishments to reckless motorists.
To avoid the fine, drivers are required by law to maintain a distance of not less than five metres, in order to ensure the safety of students.
School bus drivers whol fail to open the stop sign, will be handed a fine of Dh500 with 6 black points.