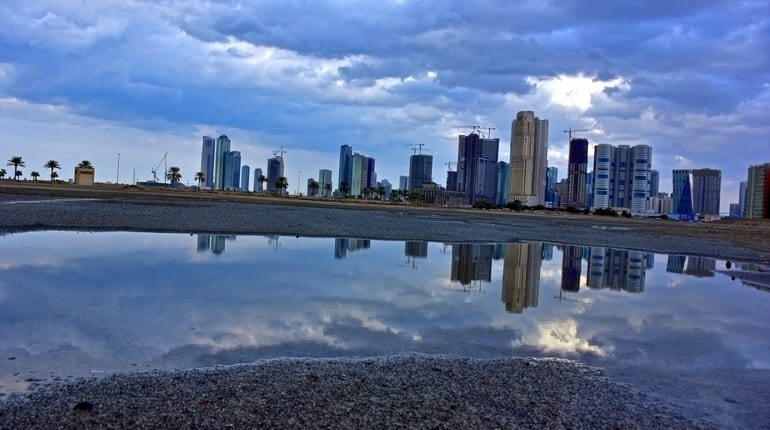 Heavy to moderate rain lashed parts of UAE on Tuesday night, according to the National Center of Meteorology (NCM).
In general, the weather forecast for today will be partly cloudy to cloudy in general with the presence of convective clouds over scattered areas, associated with rainfall, especially in the island, coastal, northern and eastern areas.
Fresh southeasterly to northeasterly winds could blow with a speed of 20-35, reaching up to 45kmph, causing blowing dust and sand over the exposed areas.
The country will be hit by scattered rain of different intensities until Thursday, December 5. Windy, dusty weather will reduce visibility.
Humidity is likely to increase at night and in the early morning over some coastal and internal areas.