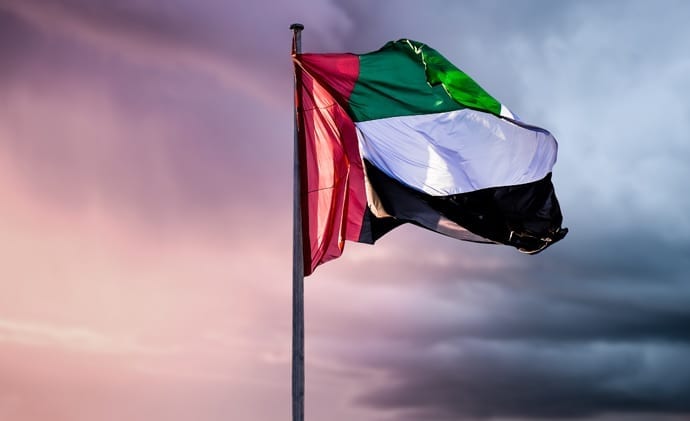 Interesting facts for the UAE's 48th National Day
Here are the most interesting facts you should know about the UAE
Dubai: It's the UAE's 48th National Day. It's time to celebrate this great nation's 48th year as a unified country. To show everyone how this country was put together, a list of some cool and unique facts about the UAE.
The more you know...
-Ajman is the smallest emirate in the UAE. It covers an area of 260 square kilometers and has a population of 373,000 people.
-Masdar City in Abu Dhabi is the world's first zero-carbon, zero-waste, car-free city.
-The UAE population consists of more than 200 nationalities. The expats make up about 80 per cent.
-Dubai has four human-made islands: The Palm Jumeirah, the Palm Jebel Ali, Deira Island and The Worlds.
-Abu Dhabi, the capital of the UAE, is the largest emirate and accounts for about 87 per cent of the UAE's total area.
-Ferrari owns the largest indoor theme park in Abu Dhabi. Their rollercoaster, the Rosso, is the World's fastest, reaching 150mph in 5 seconds.
-Umm al-Quwain is the least populated emirate in the UAE.
-The UAE has a literacy rate of 93 per cent. The literacy rate of women in the UAE is 95.8 per cent.
-The number of world records held by the UAE till date is 190.
-Terminal 3 of the Dubai International Airport is the largest airport terminal in the world.
-Burj Khalifa is the tallest tower in the world. It is 828 meters high and is the equivalent of 3 Eiffel Towers stacked on top of each other.
-Dubai is often known as the 'City of Gold'. The Gold Souk is the largest market for gold and jewelry in the world.
-The UAE also has ATMs that dispense gold bars.
-Abu Dhabi is home to a Falcon Hospital. They examine and treat more than 11,000 falcons a year.
-Dubai Police have a range of supercars such as Bugatti, Ferrari, Bentley, Lamborghini, Camaro, Mercedes and many more.
-Dubai will host the 2020 World Expo.
-Expo 2020 Dubai expects to welcome 25 million visits
-The UAE's national animal is actually the Arabian Oryx.
-The UAE is home to the richest horserace in the world, The Dubai World Cup.The UAE is one of the driest countries on earth, but it has such powerful technology that they can literally make it rain through cloud seeding, the process of increasing the amount of rain produced from clouds.