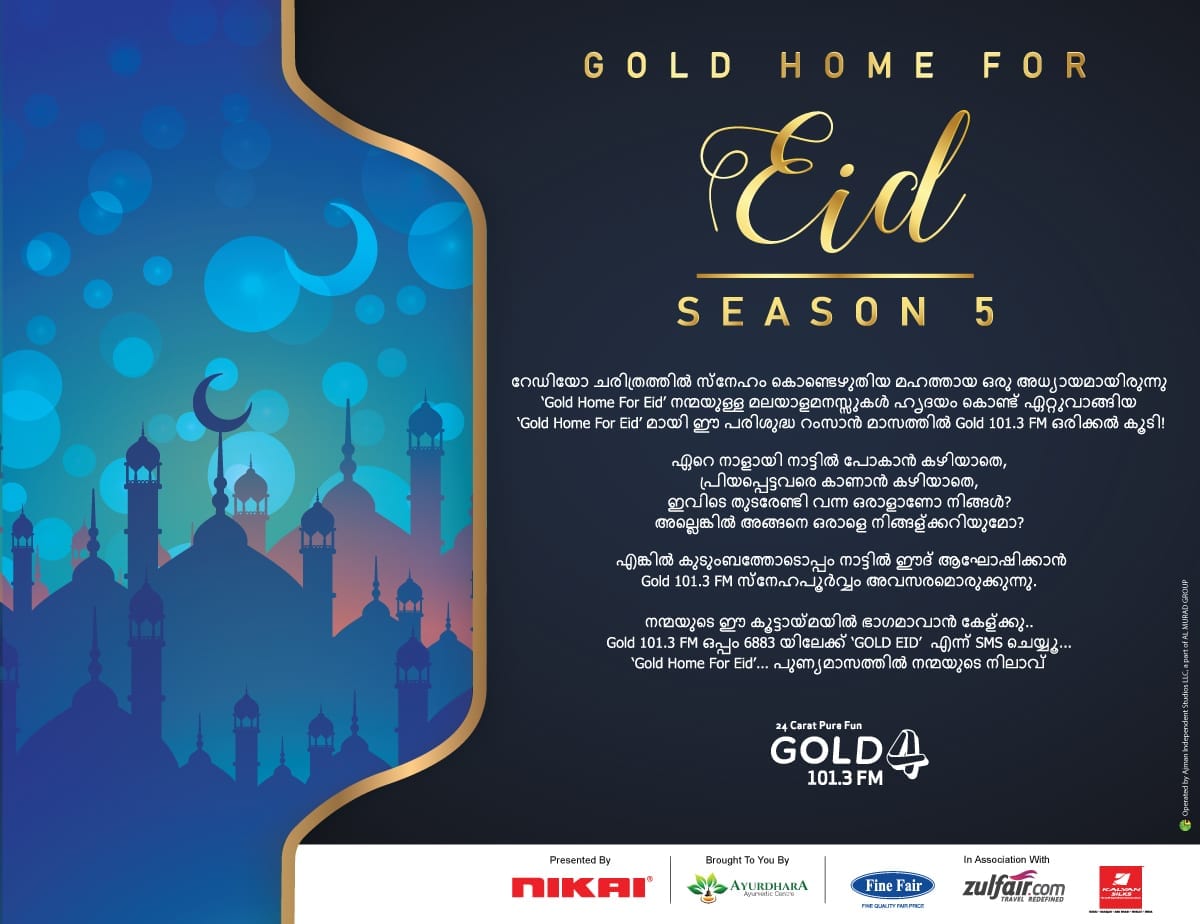 Gold Home for Eid Season 5 is back!
Gold FM gives you a lucky chance to fly to your home country this Eid. Nominate anyone deserving who hasn't visited their hometown for a long time. We will give them a chance to experience this joyful moment with their family.
To participate SMS: Gold Eid  <Name> to 6883 or Register below.
Keep listening to Gold FM for more details.